CEO and Founder of Bloom Partners GmbH
Hon.-Prof. Dr. Markus Pfeiffer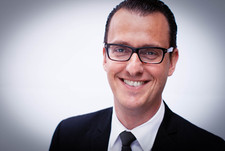 Courses taught at the Marketing Area
Business Model Innovation and Entrepreneurship (formerly: New Product Management)
Curriculum Vitae
Markus Pfeiffer has been a visiting lecturer at the Department of Marketing and Brand Management since April 2010. In November 2011 he became a Founding Partner of Bloom Partners, an innovation and marketing consultancy, and Bloom Ventures, an investment company for Internet start-ups in early development stages.
From 1991 to 1996 Dr. Pfeiffer studied Business Administration at the Ludwig-Maximilians-University (LMU) Munich. Afterwards he worked as a researcher assistant at the Department of Marketing at LMU and received his doctoral degree in 2001. Hereafter he worked for ten years as a consultant at Vivaldi Partners, an international innovation and marketing consultancy, where he became Managing Partner Europe in June 2006.
From 1997 to 2001 Dr. Pfeiffer was a visiting lecturer at several universities and educational institutions (e.g., European Business School International, VWA Stuttgart, IHK München and Center on Global Brand Leadership, New York). From 2001 to 2010 he was a visiting professor at the Helsinki School of Business-TKK Executive MBA Programme. Additionally he taught at the Solvay Business School in Brussels in 2003 and 2004.
At the University of Cologne Dr. Pfeiffer teaches the course Business Model Innovation and Entrepreneurship at the Master's level.